California Housing Affordability June 2015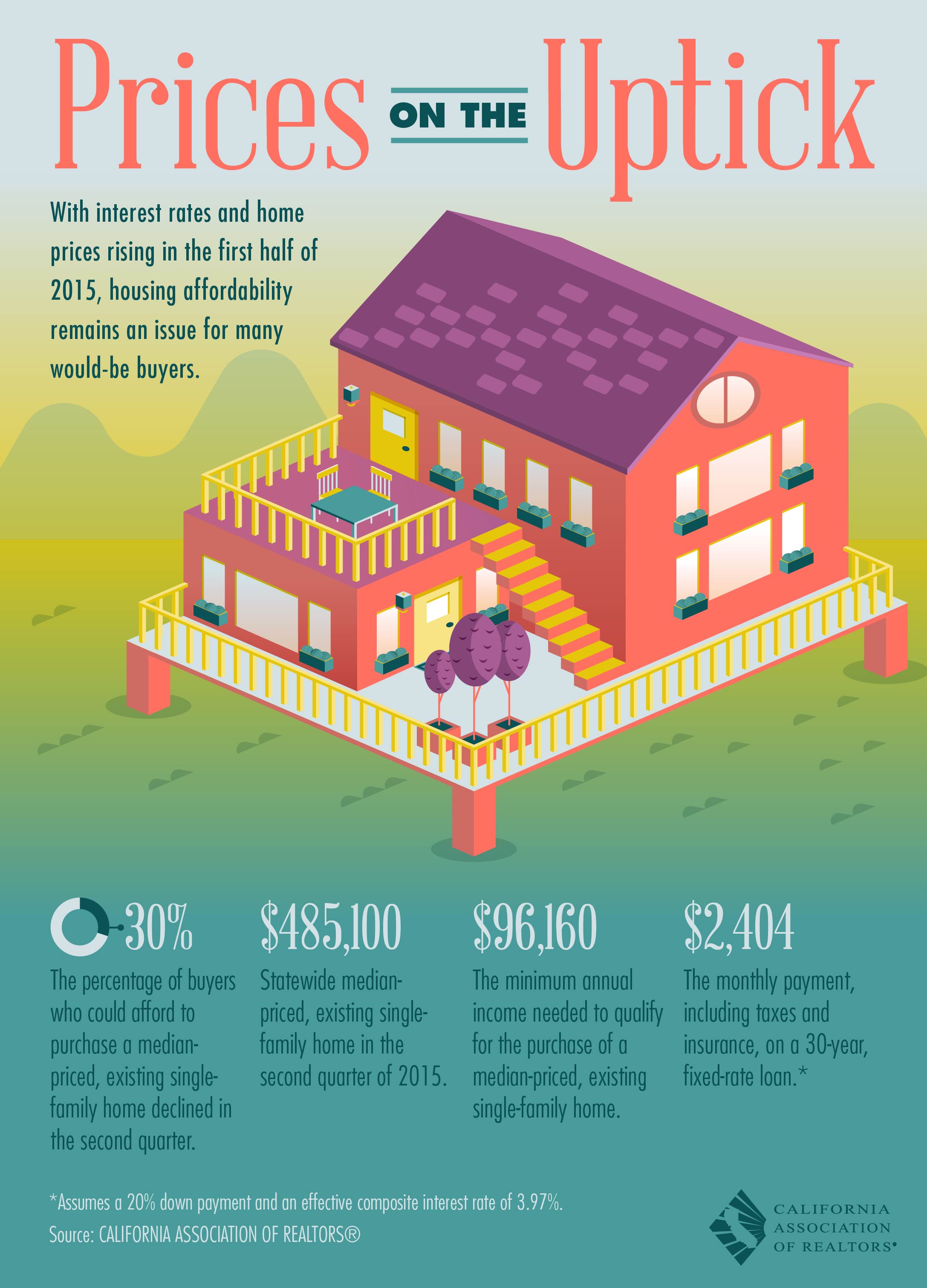 Here is a summary for California housing in June 2015 showing the median home price, income to qualify for a loan with 20% down, and average monthly payment including taxes and insurance.
Hopefully these numbers don't scare you as there are many other loan programs with low down payment, or lower home prices to make owning a home more affordable. Give me a call or an email if you would like to discuss what may work for you.